The forum Includes site tours to some of Tasmania's most impressive infrastructures to share successes and learnings from the operation of assets of all sizes.
Tuesday 13 September
Gordon Dam
Gordon Dam is a towering 140 m high double curvature concrete arch dam making it the tallest dam in Tasmania, and the fifth tallest dam in Australia. Not only is Gordon dam the largest double curvature arch dam in Australia but also impounds the largest lake in Australia holding back over 12,000,000 m3 of water.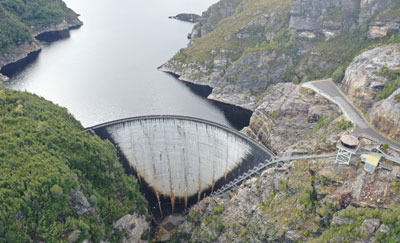 Tuesday 13 September
Gordon station
Gordon station is situated 183 m below ground and consists of three turbines with a combine output capacity of 432 Mw which is equivalent to approximately 13% of Tasmania's energy requirements.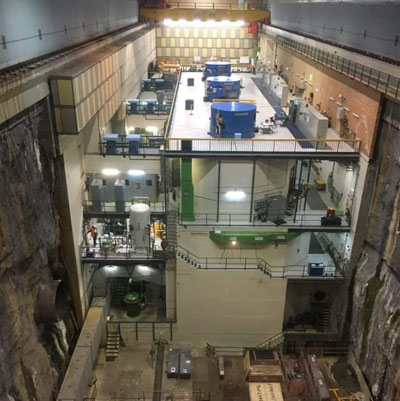 Wednesday 14 September
Meadowbank Dam
Meadowbank Dam and Power Station is situated on the Derwent River forming part of the Lower Derwent Power Scheme. The dam consists of a 43m high concrete buttress dam and a supplementary concrete faced rockfill dam with a series of concrete flip gates situated at the centre of the crest.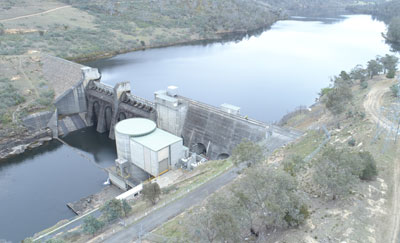 Safety Requirements
For the site visits planned as part of the Dam operator Forum, the following safety measures apply throughout the site visit:
Long sleeves and long pants are required throughout the visits.
Closed in shoes are required on site.
Helmet, safety glasses and hi-vis vests will be provided to all attendees on arrival at each site